The special price will expire when the time reaches zero!


Dear product vendor ,
Have you have ever got hold of a PLR product, an MRR product or even made a product of your own and wondered how you could completely secure the download page…?
Have you have been through the pain of having to set up a whole WordPress site, buy & install membership plug-ins and configure the whole dang thing just for a single, solitary product..?
Have you have had products "stolen" because your download page was left open and accessible…?
Those Days Are Over!

Introducing…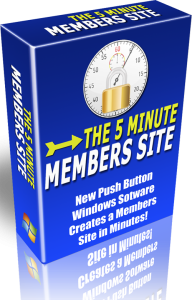 Watch as I make a professional members area for a PLR




product –

completely protecting it in no time
at all without using wordpress

and just by




copy & pasting some basic information!



If you can copy and paste, you can use this to create a members area too. You don't need to do anything complicated as the software does the heavy listing & codes the members site for you!
It even makes your welcome e-mail to add to your autoresponder for you.

It really does not get easier than this… You will have your members area finished in less time than it takes to install WordPress and get rid of the sample page and post!
Here are two ideas of how you can capitalize on this outside of using it for your own products…

Add Value to Your Flip Sites

If you repurpose PLR product and make new sales pages, we all know you can flip these "business in a box" sites for pretty good money. If the site comes with a protected members-only download area..it adds a ton of value and you will be able to charge far more money!
This software could easily sell for $27 but – today – I am only going to ask
When the timer hits zero..the deal will be gone & you will have to pay $17
This software is for Windows Operating system only