"How to Massively Boost Your Open Rates for Your Email Campaigns – and Massively Boost Your Income!"
Once I figured Out the Magic Formula – My Income Skyrocketed!
Dear Frustrated Email Marketer,
If you're looking to massively boost your email open-rates –I'm really excited to share something with you – you'll be happy too I guarantee it! But let me ask you a few questions…? Can you say 'yes' to any of the following?
You're tired of low to practically non-existent open-rates?
You're burnt out from trying to create engaging and creative content that will boost your conversions?
You're confused because you believe you know what you're doing…but why doesn't your subscriber list believe in you?
You're sick and tired of the frustration from the countless hours you invest setting up your email marketing campaigns and not getting the results you had hoped for and deserve?
I feel your pain, my friend.
I get why people give up! You can only do something for so long before the endless struggle of not seeing results gets you to just say "screw it!" This isn't worth it!
I totally get why people allow the dream that one day you too could be a successful online marketer… fizzle to an anticlimactic end…
"You see, I was once there too."
The excitement that would build from coming up with what I thought was an awesome idea for a marketing campaign- creating all the emails in an autorespoonder series that would rival the gurus.
Believing in my heart that 'this is the one that will get me a high conversion rate'.
And then…
Nada. Nothing. A big fat zero. Oh sure I might get a 2% open-rate. But when you consider that to get a conversion rate of click-throughs of 6% or higher, requires at least a 30% open-rate – well, you see where I fell gravely short.
Time and again – I thought – even believed "this is the campaign that will create the magic" ended up being just another disappoint in a long series of wasted hours. And wastedmoney creating the latest and greatest email campaign – only to feel overwhelmed with the frustration of not getting the results I deserved.
I didn't get it – I didn't understand it. I'm a good writer – I know how to create good content, so then why wouldn't anyone read my stuff?
And Then One Day…Success!!
After my 100th campaign (or at least what seemed like it) –I saw a 10% open rate – and I thought 'aha'! It's happening! But, what did I do to make this happen?
So I did it again – tweaking my campaign even more – replicating what I had done. And this time a 20% open-rate…what?!
I'm on to something here!! I was elated to say the least.
Pretty soon…
I was getting open-rates of 30% or more with every email campaign!
I'd hit that sweet spot –
I found the magic formula
that got
massive results.
And I'm here to tell you – now you can get these same results too!
Just read this…
And this little firecracker!
"Email Open rates are great Rob… but what about the sales and results?  Do you practice what you preach?"
Glad you asked.
I average around 50+ sales with each email promotion and convert at around 11%
I've also sold almost 5,000 products on WarriorPlus alone.
So yes… this relationship stuff really works 😉
And here are a few advocates of my work:
I just wanted to quickly post and say, that Rob's stuff is stuff I always buy because it's tested, proven and always works. I tell all my students when they ask who they should follow and my first reply is Rob!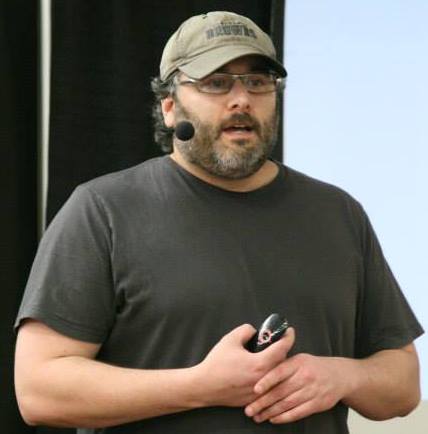 Matt Bacak (List Building Guru)
As with all Rob's products, great training…- highly recommended.
Val Wilson
Rob has put together another great product here backed up with proven results and I'm always happy to recommend his stuff to my customers as it's always no fluff and full of lots of actionable content. Good stuff mate
Paul Nicholls
This stuff just plain and simple WORKS!! And…
Here's Why It Works So Well:
You see, the way the gurus tell you to do your email marketing campaigns simply DOES NOT WORK!
You know it, I know it – you wouldn't even be here if it did.
But there IS an easier way. It's just not what most people think.
Here's the problem – you constantly hear that the money is in the list. You also hear that you need to create a relationship with your list. But NO ONE ever tells you how to get your subscribers to OPEN YOUR EMAILS in the first place.
That is the piece of the puzzle that is always being left out.
Well not anymore! I want to give you that final and remaining piece to the puzzle…
Introducing:
Email Maestro
I decided to create Email Maestro when I saw how many people were struggling with getting their subscribers to open their emails. So I decided to put all my knowledge into a single detailed guide, so that you can massively boost your open rates…FAST.
Here's what you'll discover:
How to create compelling content that gets your subcribers to open your emails.
How to skyrocket your open-rates and start to see the $$$ roll in!
How to craft copy that converts.
How to create a relationship with your subscribers that gets them to crave your content.
Like I said – since using the methods that I discovered through my epic failed email marketing campaigns– I am now seeing open rates of 30+%! Every. Single. Time.
And now you can too!
What's the catch? I want to provide you with a great value. Helping you, allows me to help more people. And it's good for my reputation.
Plus, how much would it be worth to you to finally have your problem of low open-rates solved? And consider that most experts charge hundreds of dollars to show you what I'm going to give to you're here.
And acting fast has its rewards:
This Low Price is Only Good for the Next Few Days!
After that you'll have to pay the full price of $47.
And one more thing you should know…
I want to put my money where my mouth is.
If for whatever reason Email Maestro doesn't get you 30% open rates – then I will give you all your money back. Guaranteed! It's that simple.
Sound good?
So with that said, remember here's everything you're getting:
A step-by-step guide to creating effective email follow up sequences that get you increased open-rates.
Two overview videos that break down a specific email campaign that is responsible for generating cash on autopilot
Full access to this exact campaign so you can replicate results AND deconstruct it (NO PLR)
How to craft engaging and compelling content that builds a relationship with your subscribers that keeps them craving more.
Positions you as an expert in your field and thus builds your credibility which helps you to make sales and do so all on autopilot.
An opportunity to get an extremely high open rate percentage.
Engaging follow up sequences.
Here's What to Do Now:
As you can see, I tried to make this as easy as possible for you. Once you click on the buy button you'll get access to everything I mentioned: a highly detailed guide on how to create engaging and compelling content for your email campaigns, a video walk-through, tools to show you how to position yourself as an authority, and how to significantly increase your income through email marketing.
The process is extremely simple and you can look forward to hitting pay dirt with your open-rates in no time.
So go ahead and click on the buy button now and I look forward to seeing you on the "other side":
P.S. Remember – this low price is only good for the next few days! Secure your copy now.
P.P.S. There's no risk! With my ironclad, 60-day money back guarantee you've got nothing to lose. Pick up your copy now.
P.P.P.S. You're still here – you're obviously interested. Don't you owe it to yourself to finally create successful email marketing campaigns that rake in the big bucks? Hurry up and buy this before it's too late! I'd hate for you to come back even 5 minutes too late and see the price has gone up.
ClickBank is the retailer of products on this site. CLICKBANK® is a registered trademark of Click Sales, Inc., a Delaware corporation located at 917 S. Lusk Street, Suite 200, Boise Idaho, 83706, USA and used by permission. ClickBank's role as retailer does not constitute an endorsement, approval or review of these products or any claim, statement or opinion used in promotion of these products.